14 October 2019
Hits: 1117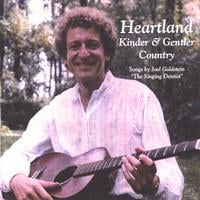 Joel Goldstein, "the singing dentist," was song director at HeartLand years ago and wrote many songs about his experience in this work. Check these YouTube Audios.

Why Is This Happening To Me Again?!

Peace on Earth In Our Lifetime (this is sung at the close of every intensive)
See other albums and songs at https://store.cdbaby.com/cd/jgoldstein5
Click the Heart to contact dr. michael ryce
Our goal is to get this message to every mind on the planet!
You can help us achieve this goal by
sending this page
to as many friends as you can!
Thank you and Blessings!